Welcome
Welcome to the freshwaterecology.info database. Here you can find autecological characteristics, ecological preferences and biological traits as well as distribution patterns of more than 12.000 European freshwater organisms belonging to fish, macro-invertebrates, macrophytes, diatoms and phytoplankton.
The ecology data feature (amongst others) ecoregional and altitudinal distribution, temperature and stream zonation preference, substrate or microhabitat preference, feeding type, life duration, saprobity and many more. All ecological parameters can be individually combined and queried.
Quick search
Detailed search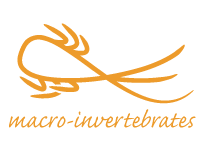 Query your preferred organism group. Query more than one ecological parameter. Define special interests and features.
See » About the database for a table with already available data.
Taxa Entry Tool (TET) and Taxa Validation Tool (TVT)
See » How to use the database for help with these tools.
Login
The data presented on this website result from various EU-funded projects. We encourage a broad use of the data for purposes in science and water management. Before accessing the majority of the data, however, we kindly ask you to register, you will then get a username and a password. This procedure will ensure that we can notify you of major updates of the database. Please contact » Astrid Schmidt-Kloiber (astrid.schmidt-kloiber@boku.ac.at) for your personal login.
The freshwaterecology.info database is a "living document" and therefore permanently under improvement. If you detect any error, encounter problems during the query process or have any suggestion for the improvement regarding design, content, user-friendliness and accessibility, please feel free to contact us.
Citation
To acknowledge the extensive work of our experts PLEASE ALWAYS CITE the database CORRECTLY!!! Details on how this is to be done can be found in the » Terms of use section.
News